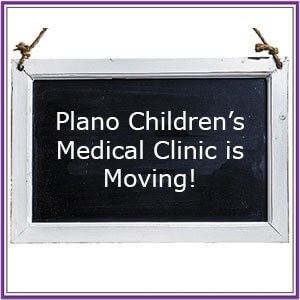 Plano Children's Medical Clinic is moving to a new location and all appointments beginning April 15t, 2019 will be at Wylie Children's Medical Clinic just 9 miles down the street.

Wylie Children's Medical Clinic | 303 South Hwy 78 Suite 106 | Wylie, TX
We look forward to many more years of caring for your children at our location just down the street in Wylie, Texas. Dr. Jo has been at WCMC for many years and you will appreciate the way she interacts with and cares deeply for the health and wellness of her patients and their families. The WCMC location will feature the following providers:

Regardless of whether or not your child has health insurance, his or her medical care can continue at Wylie Children's Medical Clinic. If you would like a list of other pediatric providers in your area, or to change your Primary Care Physician, please contact your insurance provider. Your child's medical records will remain with Health Services of North Texas unless you request otherwise.

We look forward to continuing to serve your children, if you have any questions, please do not hesitate to reach out.
940-381-1501