Provider Spotlight: Terrie Estes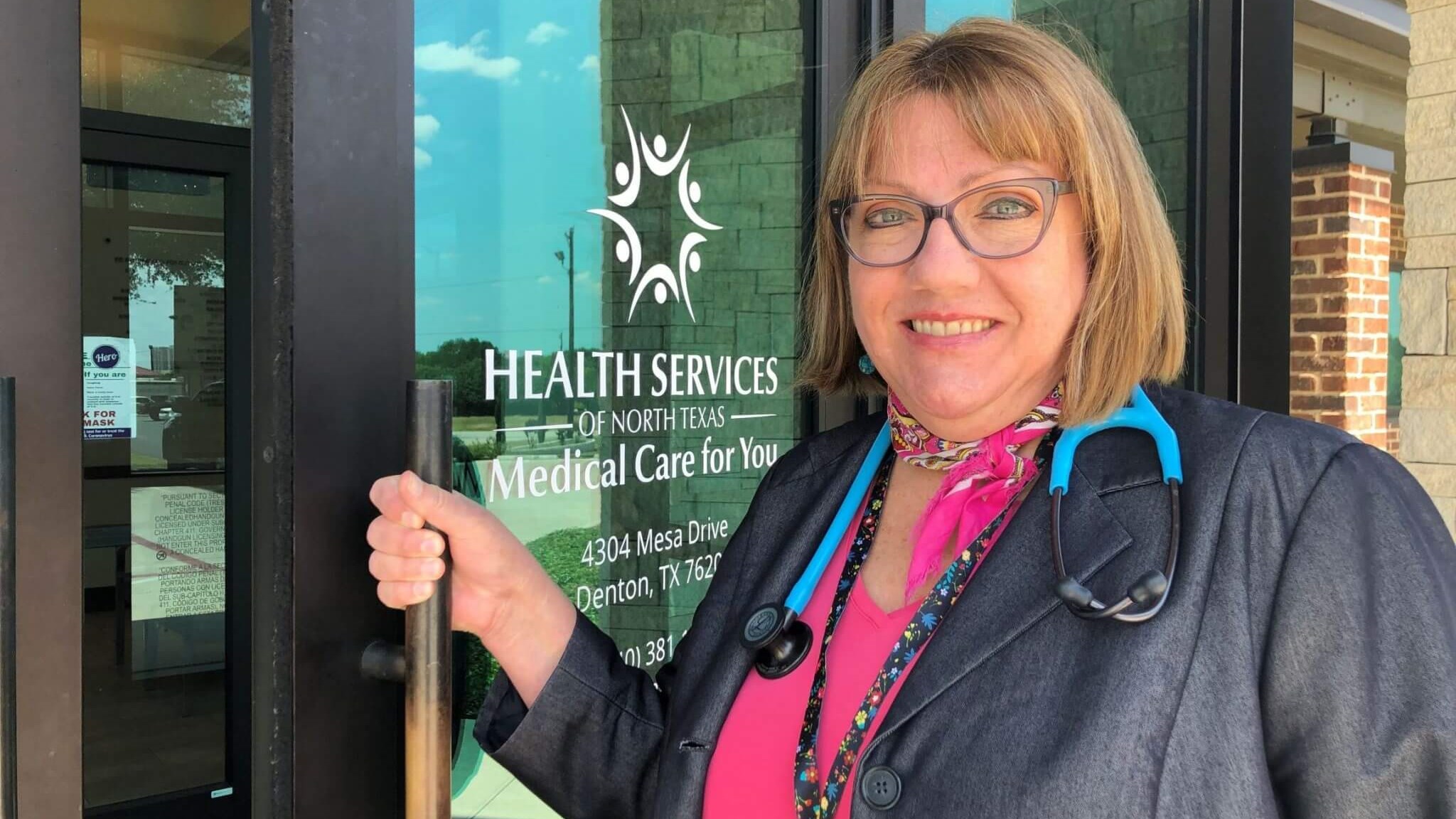 When you visit your healthcare provider, you want someone who is compassionate and caring and who knows what they're doing. With one of HSNT's newest Family Nurse Practitioners, Terrie Estes, you can find all of that and more. With a Masters of Nursing from the University of Texas at Austin and nearly 15 years of experience working in public medicine in the Dallas-Fort Worth area, Terrie is a provider that you can count on to be both knowledgeable and gentle.
"I'm the fourth-generation nurse in my family. That would be going back to World War II!" Terrie says. "My mom worked at a public hospital in Houston, my grandmother worked in the post-partum floor in Houston, and then my great-grandmother did parish nursing."
Terrie discovered her love of nursing through her family history, but what truly made her pursue her career was her deep compassion for people that need healthcare but don't have access to it. That's what led her to HSNT: how the providers and the organization as a whole look at more than just a person's physical health.
"We're not here just to meet numbers, you know, we address the whole person," Terrie says. "We can address more than just their blood pressure or just their diabetes…we have people who do have the resources and we connect them with that person. In that way, we address more than just their physical need."
Terrie remembers one patient who had been struggling to find the help she needed after suffering a major injury and had been turned away by every provider she met – until she found Health Services of North Texas.
"Nobody else helped her, everyone turned her away. She didn't have the $350 co-pay to see the right person. But we were there at the right time to connect her with the right people…. That's the most rewarding part, is when I'm finally able to find those resources, and then my patients come back later healthy and healed."
Terrie normally works with Dr. Jason Siegel, Kerry Gamble, and other providers in the same building, and she loves how well they all mesh together as a team that can get the job done.
"If you look at me, Dr. Siegel, Dr. Starr, Kerry, and Laura…we have such incredible experience in different fields," Terrie says, "but you put us all together and we can find the answer for you."
When she is not at HSNT's health center at 4304 Mesa Drive in Denton, Terrie loves to spend time with her two kids and two grandchildren. "Not only am I a mother and a nurse, but I'm a 'Mimi!'" Just about her favorite thing in the world is the sound of her grandchildren laughing.
Contact a Health Services of North Texas location near you to make an appointment with Terrie Estes or any of our wonderful practitioners.