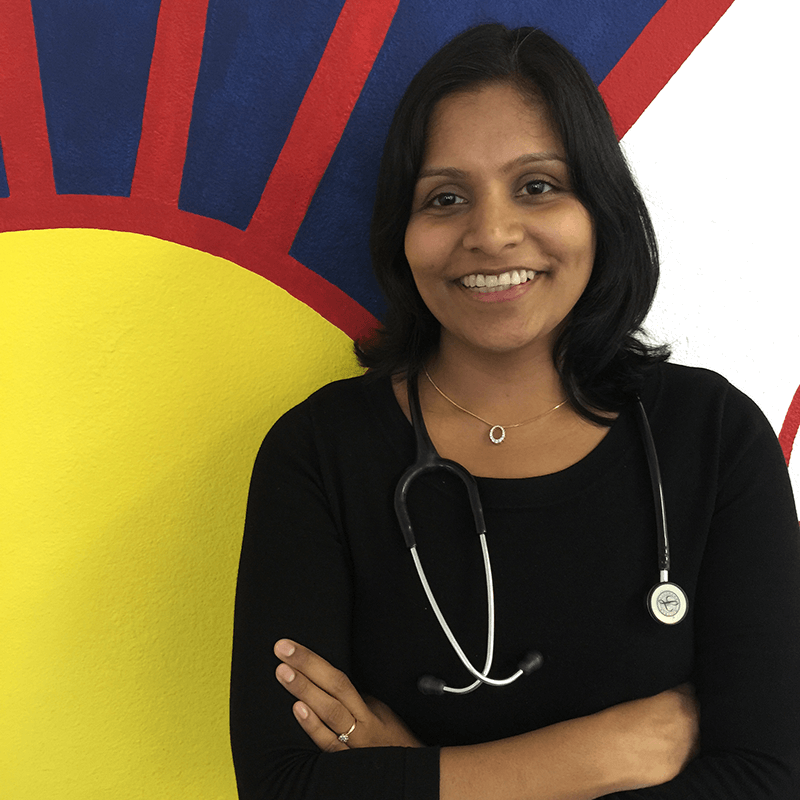 Dr. Jyotsna Kuppannagari is a board-certified pediatrician by the American Board of Pediatrics and a fellow of the American Academy of Pediatrics. You will find Dr. Jo at HSNT's Wylie Children's Medical Clinic in Wylie, TX.
Dr. Jo really loves working with children. Her hope is that Health Services of North Texas can become your child's medical home, and she will care for your child as a whole. Dr. Jo often finds herself telling her young patients to "eat healthy foods, avoid sodas, listen to your mom, and go outside to play!"
Reviews
"I truly love Dr. J. She is very informed and caring with my 18 month old daughter."
C. S
Office Visit
"Dr.jo is very nice person, I went first time with my daughter's appointment my daughter had a ear infection both side so she was explained very nice about that ear infection! Thanks dr. Jo"
H. D
Office Visit
"I bring my four children to Dr. Joe a d have for several years. They like her and trust her. She is a wonderful doctor and very personable."
S. K
Office Visit
"Dr. Jo is wonderful so many great qualities. My kids love her and so do I."
A.
Healthgrades
"Love Dr. Jo. I like how she offers alternative/homeopathic treatments in addition to prescriptions. Office is always clean, staff is friendly. Sometimes it's a long wait, that would be my only complaint. Love this place."
S.H.
Facebook