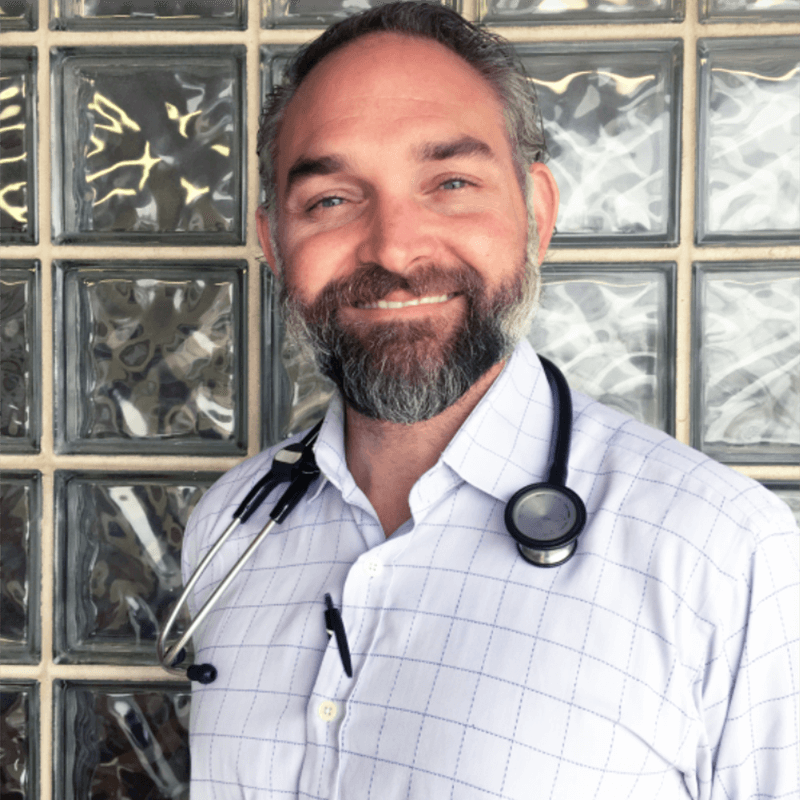 Dr. Jason Siegel is passionate about taking the time to educate his patients regarding their health, explaining what a diagnosis means, and discussing what's happening inside their bodies. His medical experience in both the hospital and community health settings have equipped him to care well for a diverse population. "Health and wellness should be driven by you – the patient; our team will treat, educate, and support you every step of the way." You will find that Dr. Siegel is a kind and compassionate provider with a warm bedside manner.
Reviews
"Great Doctor - Not only Dr. Siegel Is a great Doctor. He has a heart. Patient and listen to his patient."
Anonymous
Vitals
"Extraordinary doctor - I couldn't have found a better primary care doctor. Dr. Jason Siegel is attentive, calm, ethical, knowledgeable and wise. He truly takes the time to understand what your health concerns are. He addresses each item and takes the steps necessary to get you well. He sent me an email, via the patient portal, as soon as my lab work came back. He explained the results and follow-up care that was needed. He also gave the specific time frame that this care should be done. I would recommend Dr. Siegel to family and friends knowing they, too, would get excellent care."
Anonymous
Vitals
"Dr. Siegel is one of the most outstanding Dr's I've ever met. He's professional, polite, caring, attentive to the pts needs, answers all questions, always enters the room with a smile, makes eye contact, and goes above and beyond. I wouldn't go to anyone else for me healthcare needs."
D.K.
Healthgrades
"Dr Siegal is a caring professional. I consider that to be the best than any doctor can be. His efficiency and concern is echoed throughout the entire organization."
L.H.
Google
"Complete, thoughtful and compassionate care with great knowledge and experience. I recommend Dr. Siegel to family and friends."
T. .
Healthgrades
Related Posts