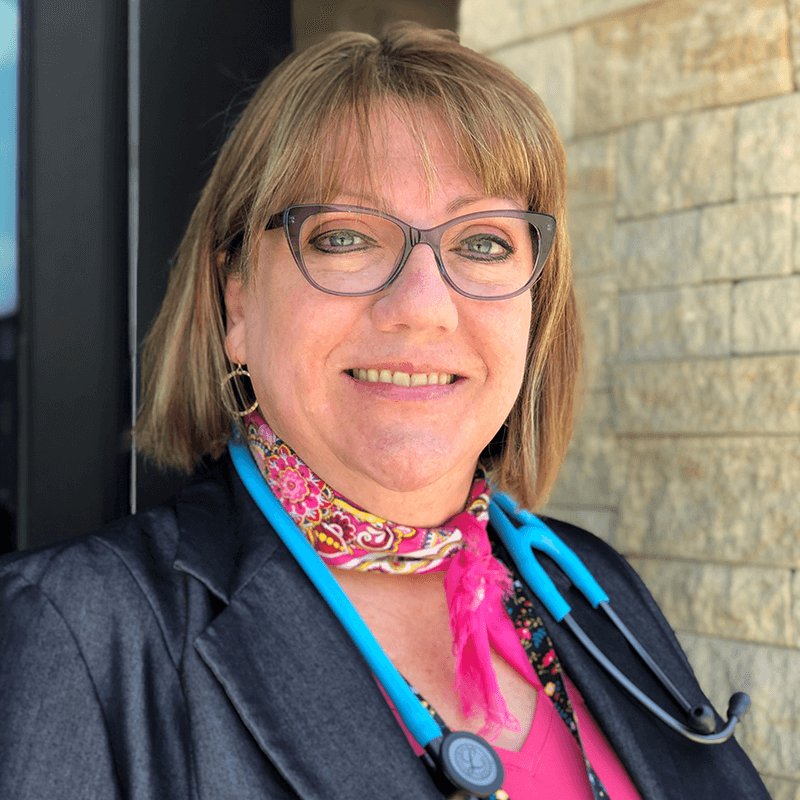 Terrie Estes is an adult nurse practitioner with nearly 15 years of experience working in public health. Her knowledge of medicine and her deep compassion for the people she serves makes her a provider you can trust and rely on. If you're Terrie's patient at Health Services of North Texas 4304 office, you'll know that you can count on her to listen to what you have to say and to give you the time you need.
Terrie firmly believes "we're not here just to meet numbers, you know, we address the whole person. The most rewarding part is when I'm finally able to find those resources, and then my patients come back later healthy and healed."
Reviews
"My first televisit appt. Went well. Enjoyed meeting Terri. She responded to everything I asked. Very nice. All good."
B. F
Office Visit
"They were very polite and thorough, after we get through the door. The lady that was opening the door has a generally poor attitude and immediately put a bad taste in my mouth for my very first visit. But once I was checked in they all had no problems answering any questions...ect"
M. N
Office Visit
"I love this place!!! when I go here, these people make me feel so loved. they have a pleasant spirit, and they take pride in their jobs. I would recommend this place for anyone that's in need of help with health issues. Thanks a lot ladies and God bless you all see you next time."
L.C.
Facebook
"I was grateful that she knew most of our problems. She gave me advice I never thought of. Looking forward to my next session."
C.D.
Facebook
"They were very kind and helpful."
L.S.
Facebook
Related Post